Ptoukha Institute for Demography and Social Studies of the National Academy of Sciences of Ukraine
---
EVOLUTION OF LIFE EXPECTANCY
International Conference
Kyiv, 7 November 2017
PTOUKHA INSTITUTE FOR DEMOGRAPHY AND SOCIAL STUDIES
NATIONAL ACADEMY OF SCIENCES OF UKRAINE
in cooperation with
INSTITUTE OF UKRAIAN-POLISH COOPERATION
SOCIETY «UKRAINE–POLAND»
The conference aims to provide a scientific platform for exchange of knowledge and ideas on life expectancy and its evolution. The conference seeks to develop the recommendations for reducing premature mortality and health promoting.
The main themes of the conference:
Evolution of life expectancy and its regularities
Health and life expectancy at the national level
Ways and interventions to reduce premature mortality and increase life expectancy
Please fill in the conference registration form and send it to demography@idss.org.ua (Titenko Natalia: +38 044 486 6238; Victor Chernichenko +38(067) 329 2889).
The deadline for registration is 31 October 2017.
We invite speakers to submit their papers to a scientific journal "Demography and Social Economy". The manuscripts in electronic form should be submitted at the day of the conference. Please, read the instructions for the authors before making a submission. The instructions are available at the journal web site http://dse.org.ua.
The Organizing Committee reserves the right to selectpapers submitted for presentation and publication. Participation is free of charge. Participants are responsible for their own accommodationandtravel costs.
The conference will be held at the Ptoukha Institute for Demography and Social Studies at the following address: T. Shevchenko boulevard 60, Kyiv 01032.
Registration: 9.00 am–10.00 am. Start of the Conference: 10.00 am.
The official languages of the conference are English, Polish and Ukrainian.
---
Ptoukha Institute for Demography and Social Studies of the National Academy of Sciences of Ukraine was founded in 2002 pursuant to the Cabinet of Ministry of Ukraine Order # 556-p "About the Foundation of the Institute for Demography and Social Studies" dated 26.09.2002 and the resolution of the Presidium of the National Academy of Sciences of Ukraine #246 dated 09.10.2010.
Main areas of the Institute's research work are: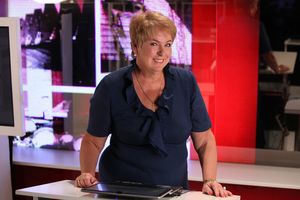 Theoretical problems of demography
Reproduction of demographic potential
Causes and after-effects of demographic crisis
Migration processes
Human development: methodological issues and evaluation at the regional level
Problems of social capital development
Standards of living, poverty and formation of middle class
Labour market, employment relationship and social partnership
Social policy and social protection
Gender policy
Social infrastructure development
Social and demographic forecasting
Informational and statistical support for socio-economic and demographic studies
The Institute co-operates with international and foreign research institutions such as: UNDP, UNFPA, UNICEF, European Commission, The World Bank, ILO, IOM, World Health Organization, National Institute for Demography of France, Max Planck Institute for Demographic Research, etc. regarding:


methodology and practice of socio-demographic studies
poverty, inequity and social exclusion
social protection of children
migration
education, employment and economic activity
sample survey methodology and statistical estimate of indicators
The Institute functions as methodological, scientific and organisational coordination center.
Address: 01032, Kyiv, 60 T. Shevchenko boulevard Phone/fax: +3 8(044) 486 62 38, 486 62 37
demography@idss.org.ua